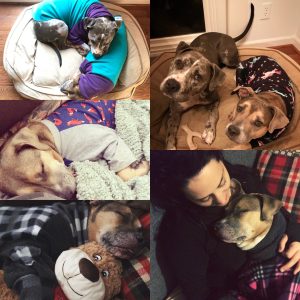 Rescue Story: the Quiet Presence of Bela Lugosi, Part II
This article is the second part of a Tooth & Honey Original Perspective Series.  Part 1 was released last week.
Bela's Necessary Creation of Clothing
The years with Bela that followed reinforced those ideal concepts of being comfortable in your own skin, but Bela came with some challenges: she suffered from literally being uncomfortable in her skin.  After moving to North Carolina, the environment presented no shortage of pollen, and Bela suffered constant skin allergies. Her painful, itchy rashes persisted through most of the year, despite dietary changes, oatmeal baths and various medicines.  The thing that I noticed that helped the most, however, was wearing clothes that minimized allergen contact with her skin.
It started with a t-shirt, then a modified t-shirt, and eventually fitted shirts and pajamas that she looked forward to getting into to escape the pollen. I found myself getting carried away with all the possibilities and designs, and she enabled this craze of creativity that I enjoyed.  When allergy season ended in the winter, she still wanted to wear something, not for the allergies, but because of her thin coat of fur dwindled down by allergies. This was key when I realized that she loves wearing clothes because it relaxes her and swaddles her, turning her into a cuddly teddy bear that only wants to snuggle you.  I realized that a lot of people had similar experiences with their pit bulls, and I started casually selling clothes under the brand I'm a Dog, Keep Me Warm.
Bad Perceptions and the Pink Tutu
I decided to share Bela's warmth with the world, and eventually Bela became a Canine Good Citizen, as well as a certified Therapy Dog.  I signed her up at a nearby hospital to spread her therapeutic vibes, excited to show people what loving creatures pit bulls are. When I showed up, I was disappointed when the hospital director pre-judged Bela and said she can't visit the hospital because she looks like she bites, and it will scare the patients.  I was heart-broken, and I wanted to throw in the towel, or at least look for another hospital who wasn't so judgey. But after thinking of Bela's values and what she taught me, it became clear that THIS hospital and THIS individual needed to be educated and exposed to Bela, and what she represents for the breed. After a little back-and-forth, the director agreed that Bela can visit the patients if she is made to "look more approachable."  I didn't know what that meant, so I did what anyone would do: make a pink tutu for her.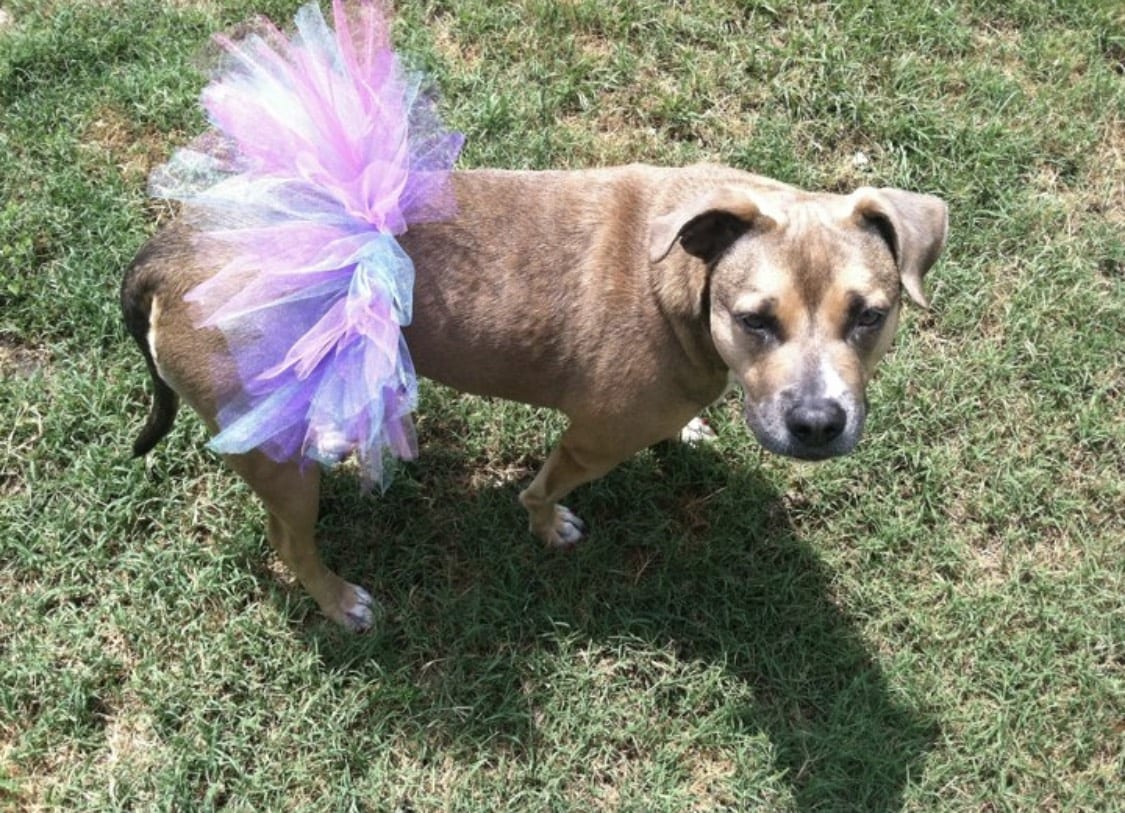 When we went back to the hospital, no one could resist the little brown dog wearing the fluffy pink tutu.  She made tons of new friends and created countless smiles and memories for people who needed a boost of serotonin in their day.  My favorite part was when patients asked, "what kind of dog is she?" and I got to proudly reply, "she's a pit bull." Their reaction was normally surprised or in disbelief, as most of their perceptions of pit bulls were informed by false narratives and negative stereotypes.  That's when I knew that I was onto something larger here. I had a vehicle to change those perceptions and beliefs: Bela and I met each other to make this happen.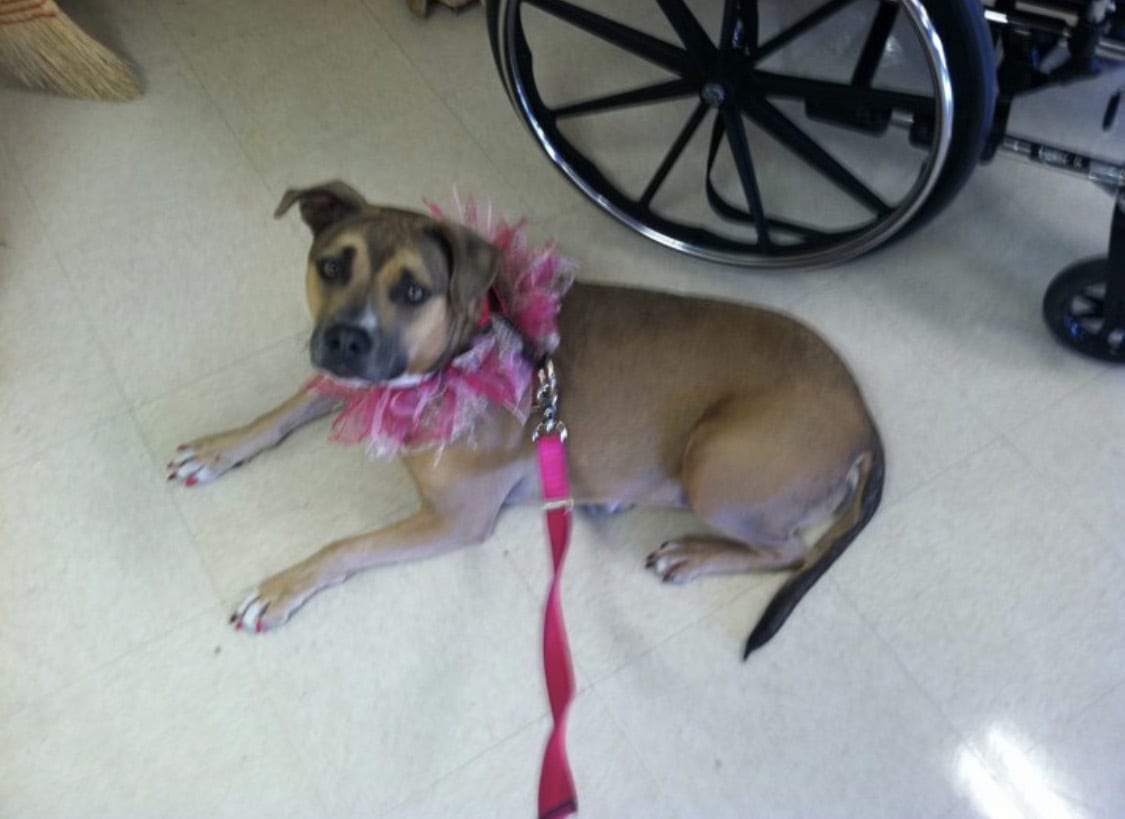 The Creation of Tooth & Honey
Merging the "physical necessity" aspect of functional clothes with the "perception enhancement" aspect of cute designs is what led me to change my company's name and mission in 2015.  I wasn't just casually selling dog clothes anymore, and it wasn't just to keep dogs warm. I now had the mission to educate people about these animals who have a bad reputation, but really want nothing more than to love you; the exact thing I felt when I first saw Bela's honey-colored eyes 6 years before that.  Some people have been conditioned to look at dogs like Bela and only see her teeth, but if they gave her the chance, they would really see that she is as sweet as honey.
Bela has taught me lots of personal lessons, but I credit her mostly with creating Tooth & Honey.  More than just inspiring the name, she inspired me to patiently create this platform to change perceptions, to help more dogs like her, and to spread warmth and love through the world one rubber-ducky pajamaed dog at a time.
Drop a comment below! We LOVE hearing from you!