You might have read how I started T&H by making clothes for my dogs (click here) , but one of the first sweaters I made for another person's dog was for a VERY special chicken winged tri-paw pup named Zaxby.  He was just rescued and healing from his amputation surgery ( He was born with a deformed leg that looked like a chicken wing). Like a lot of dogs, he wasn't comfortable wearing a cone, and nothing fit him (pit bull problems).  This led me to create a special sweater to comfort him and help his incision heal. Bingo! Just what he needed for his recovery! But I also noticed how many people noticed him since he was wearing something adorable.
Over the years T&H has donated hundreds of items to shelters, rescues, volunteers, and foster homes (made possible because of our amazing community of supporters like YOU!). It's amazing what a cute pair of pajamas can do! Dogs that were previously overlooked are now getting attention and getting ADOPTED! Not only are cute threads a way to get dogs noticed, but they also have many practical benefits. A lot of pit bulls adopted from shelters can struggle with skin conditions, weight loss, stress, or the need for medical care like tumor removal or ACL surgery. Our clothing provides a comfortable alternative to the cone that protects the skin, keeps them warm, reduces anxiety, heals incisions, and get them adopted!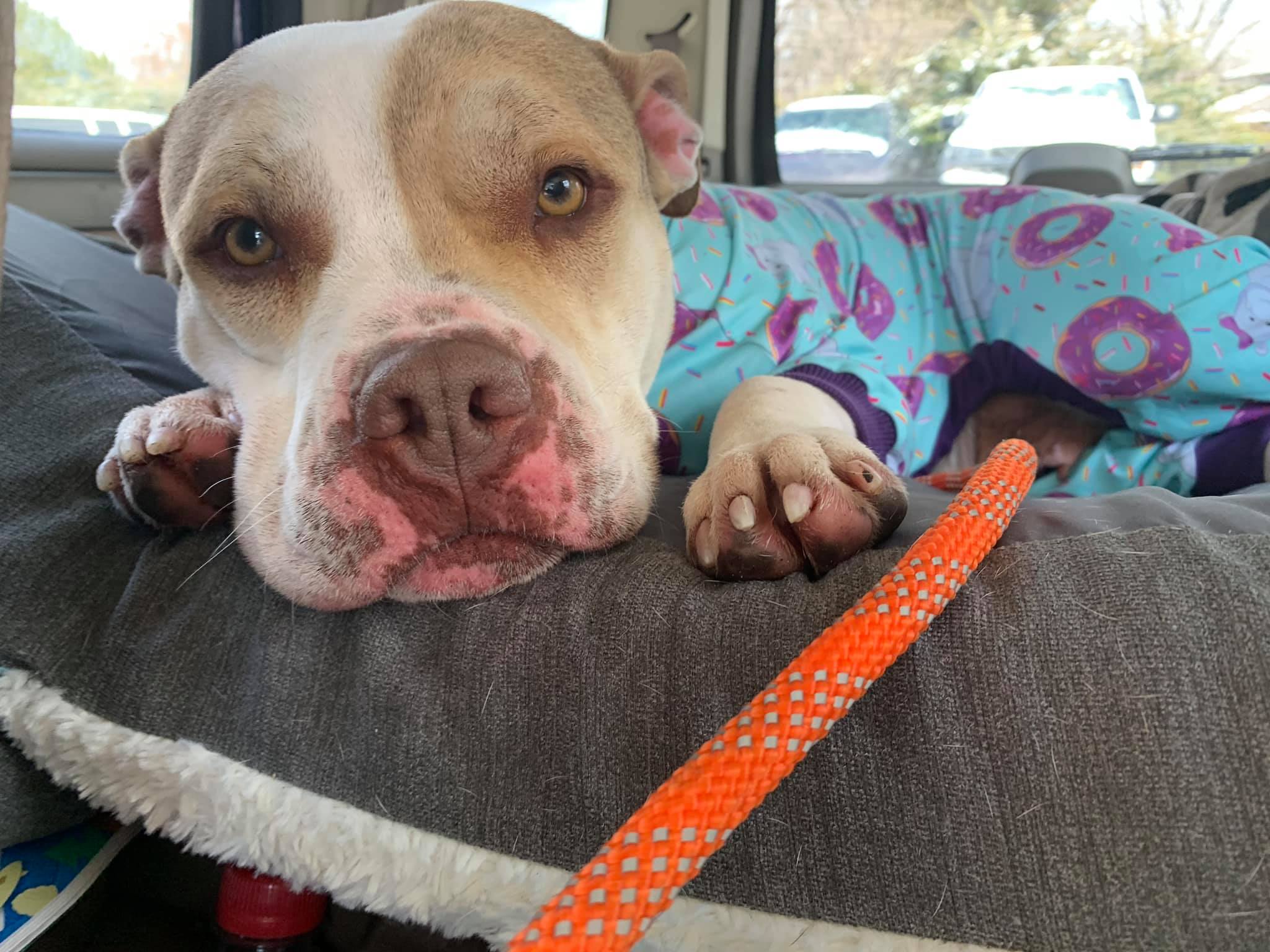 Adoptable Nova: BigBonesCanineRescue.com

We have some incredible partners doing amazing things for these dogs. Some of our friends have started implementing "Dog Day Out" programs with shelter pups. These outings can be a mini adventure hike, hitting up a local pet market for yummy treats, stopping at Starbucks for a midday puppachino pick-me-up, followed by some pampering at a local grooming salon.  This is all topped-off off with a strut around town rocking some Tooth & Honey pajamas and a photoshoot. And guess what? These dogs are getting ADOPTED! Our clothing is like an instant ice breaker, inviting people to start a conversation and get introduced to the world of pit bulls!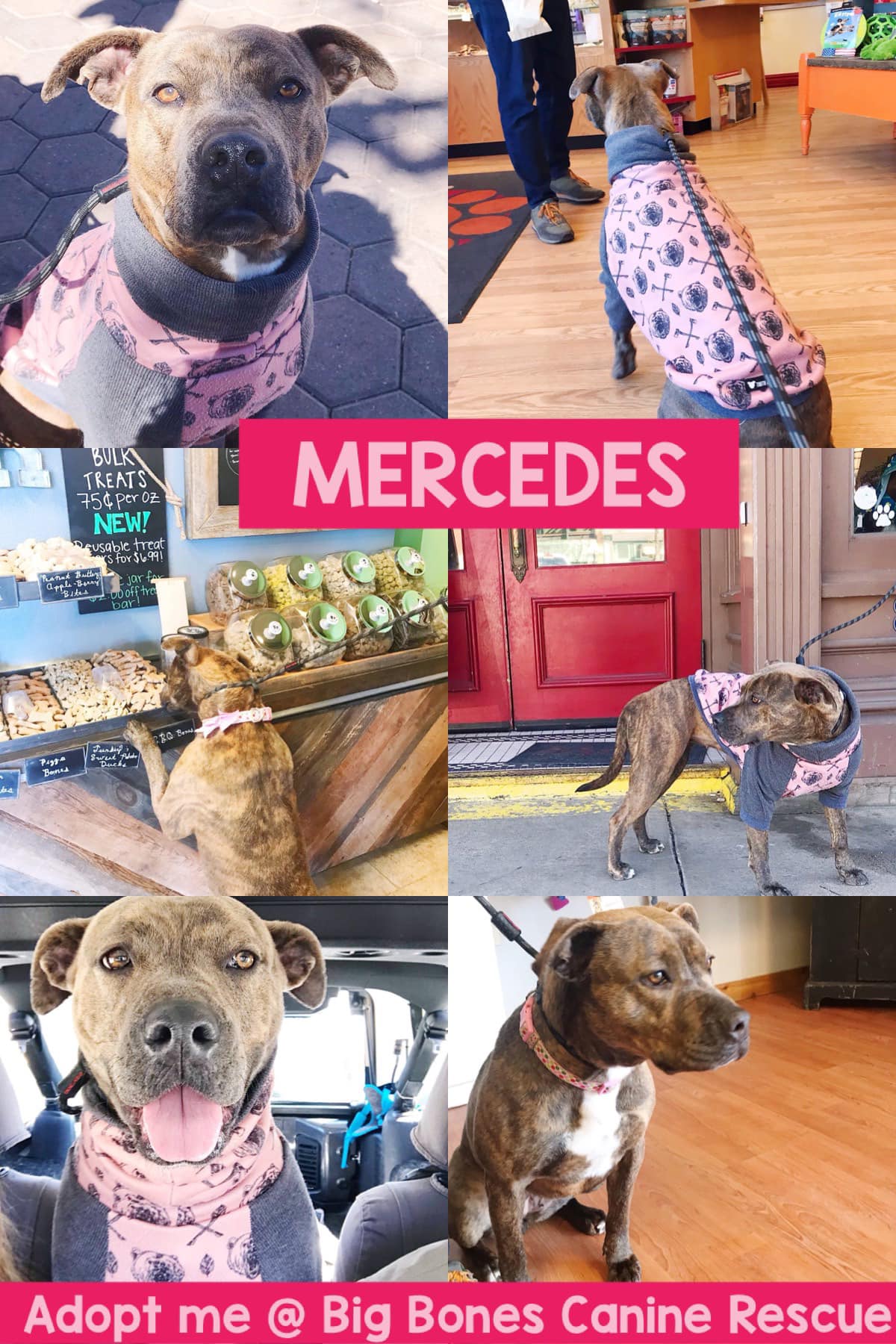 Since we have had amazing feedback from this, we decided to create a special line of Adopt Me clothing and accessories. This line will include adorable pajamas, lightweight vests, neoprene padded buckle collars, martingale collars, leashes and mesh bandannas. Now when volunteers do Dog Day Out, we hope it will grab potential adopters' attention with our new high-profile gear! I wanted to share it here first because none of this would be possible with YOU! Keep a lookout on our social media and sign up to our newsletter for official release details  and be sure to tell your pup how much of a difference you made for all the others who haven't found a home yet.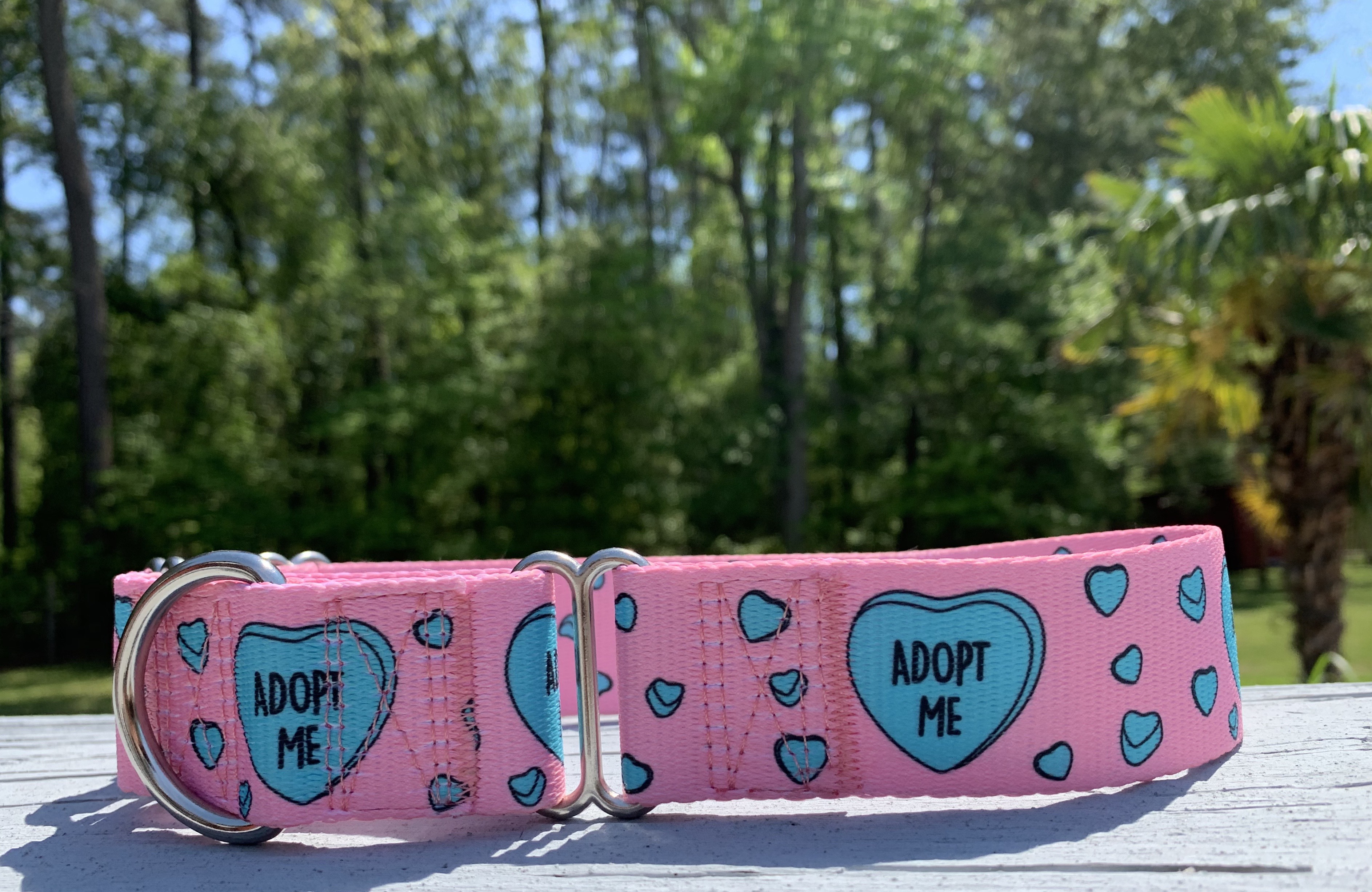 Sneak Peak of our new Adopt Me Martingale Collars